HÖRMANN Automotive Saarbrücken GmbH
HÖRMANN Automotive Saarbrücken GmbH develops and produces welded assemblies as well as pipes for the agricultural machinery and commercial vehicle industries and is specialised in the assembly of interior systems for the bus industry. Since 1933, we have been a system partner to the industry when it comes to innovative and economic solutions for the design and production of components and jigs & fixtures. From component design to prototyping to series production – with our state-of-the-art facilities we guarantee economic and quality assured processing of metals of all kinds. 
Production of pipes, welded components and vehicle interior ceilings
At our company site in Saarbrücken, we mainly produce low- and medium-volume series in accordance with special customer requirements on a production area of approximately 7,000 square metres. Be it internal ceiling systems for coaches, refrigerant and fuel lines for city buses and trucks or welded systems – we deliver top-quality products in a vehicle-related manner to the assembly line.
The company's range of services is focused on the order- and customer-related construction of components in small- and medium-volume batch sizes as well as in series production with up to several thousand product variants, primarily pipes for fuel, refrigerant, hydraulics, oil and water, welded systems, welded components and vehicle interior ceilings. In the welding shop, chassis and axle-supporting chassis parts with differing degrees of complexity are mainly produced that are assembled to form welded assemblies and components and delivered directly to the assembly line at the customer via the just-in-time or just-in-sequence method. 
Ceiling systems in city buses and coaches 
Furthermore, the plant is specialised in the production and ready-to-install assembly of interior equipment systems for commercial vehicles, in particular of ceiling systems. The ceiling systems in city buses and coaches are much more than decorative panels. These now conceal a complex structure of subsystems in a confined installation space that ensure greater safety and comfort for passengers: Assemblies for cooling/air conditioning, audio and lighting must be optimally integrated in the confined installation space available. The objective here is functional reliability as well as weight reduction and ease of maintenance. 
State-of-the-art technology such as laser and folding technology, welding robots or CNC machining centres and above all our approximately 130 highly specialised employees have made us a long-term and sought-after system partner for many renowned commercial vehicle manufacturers. We deliver the components from which a whole can be formed.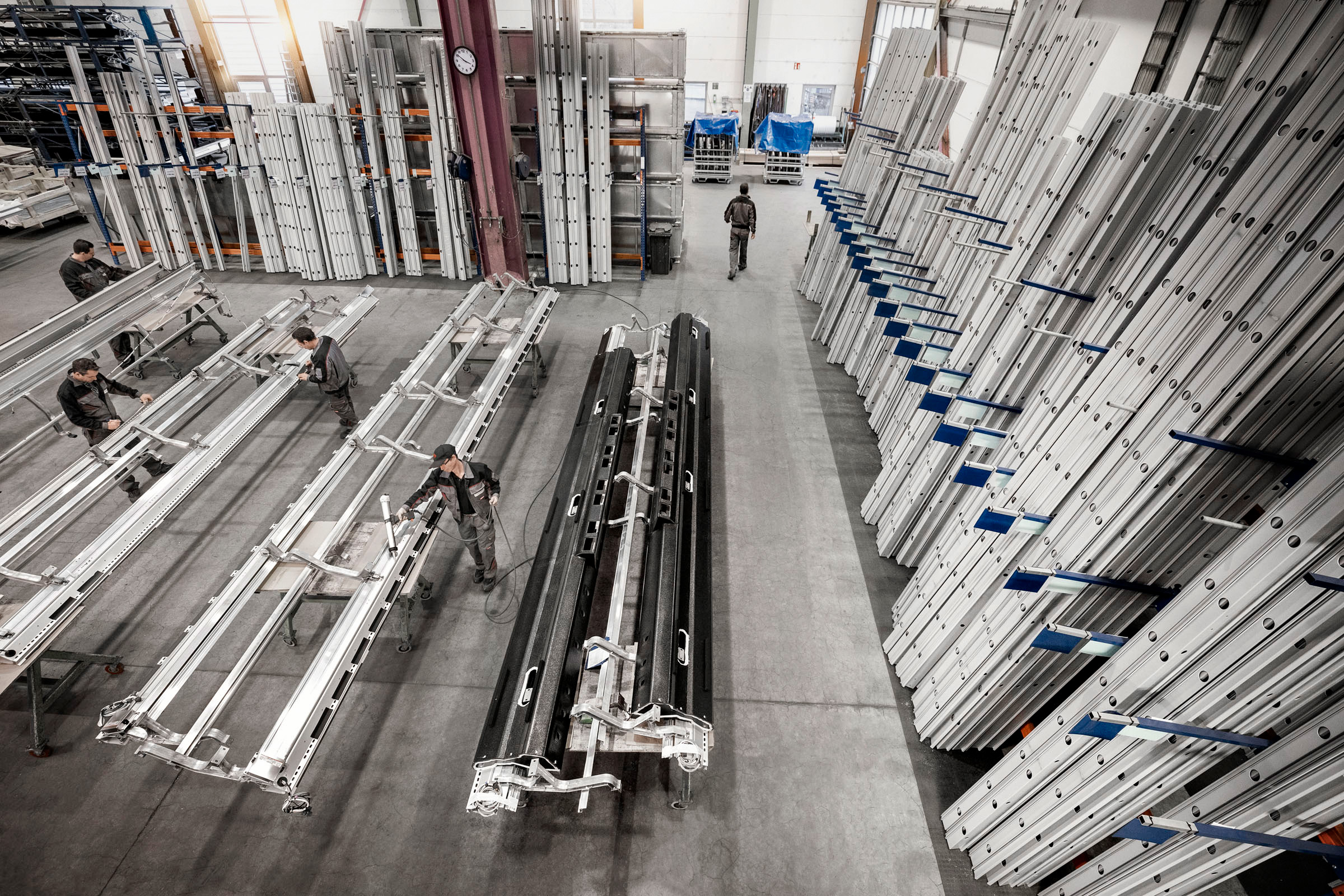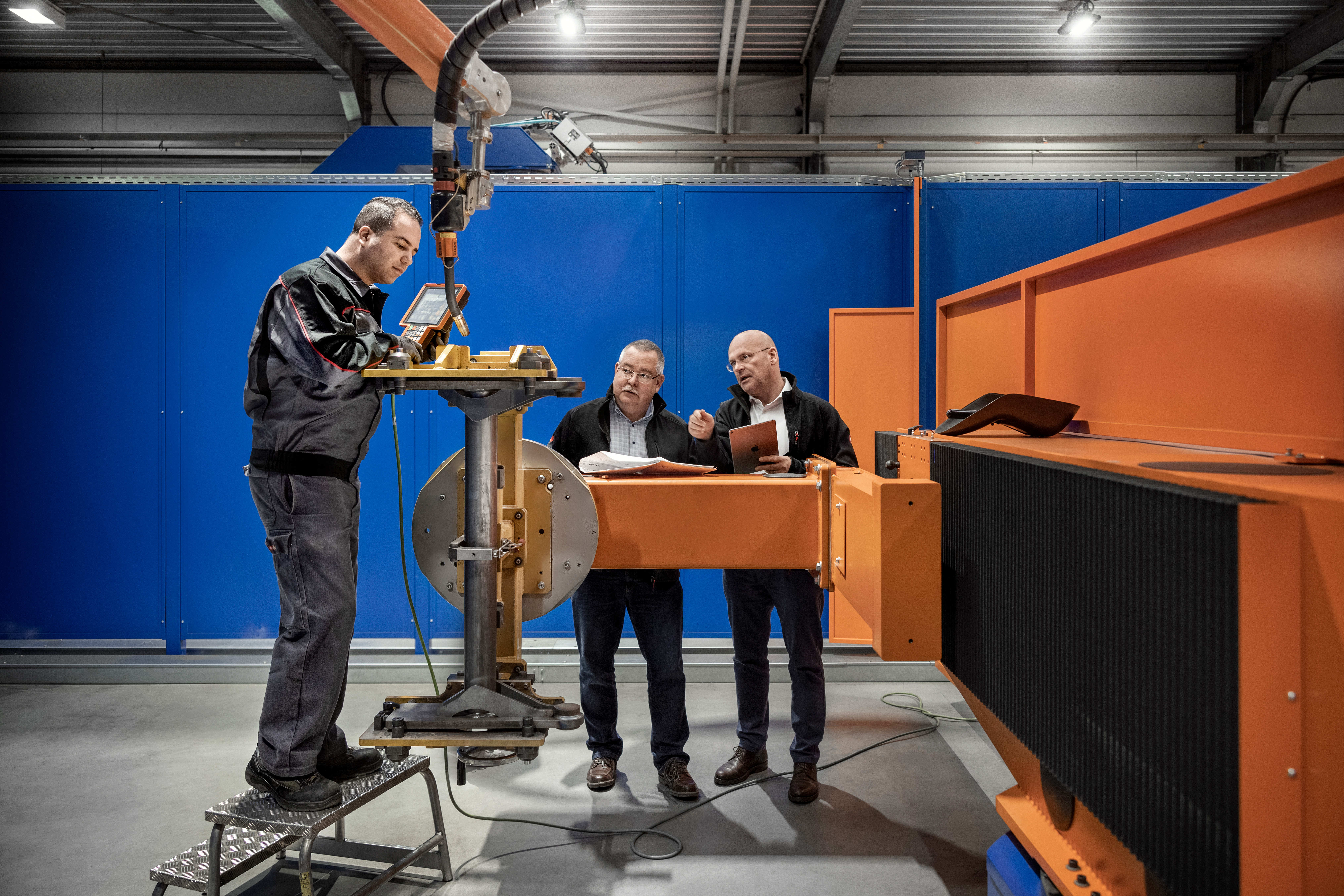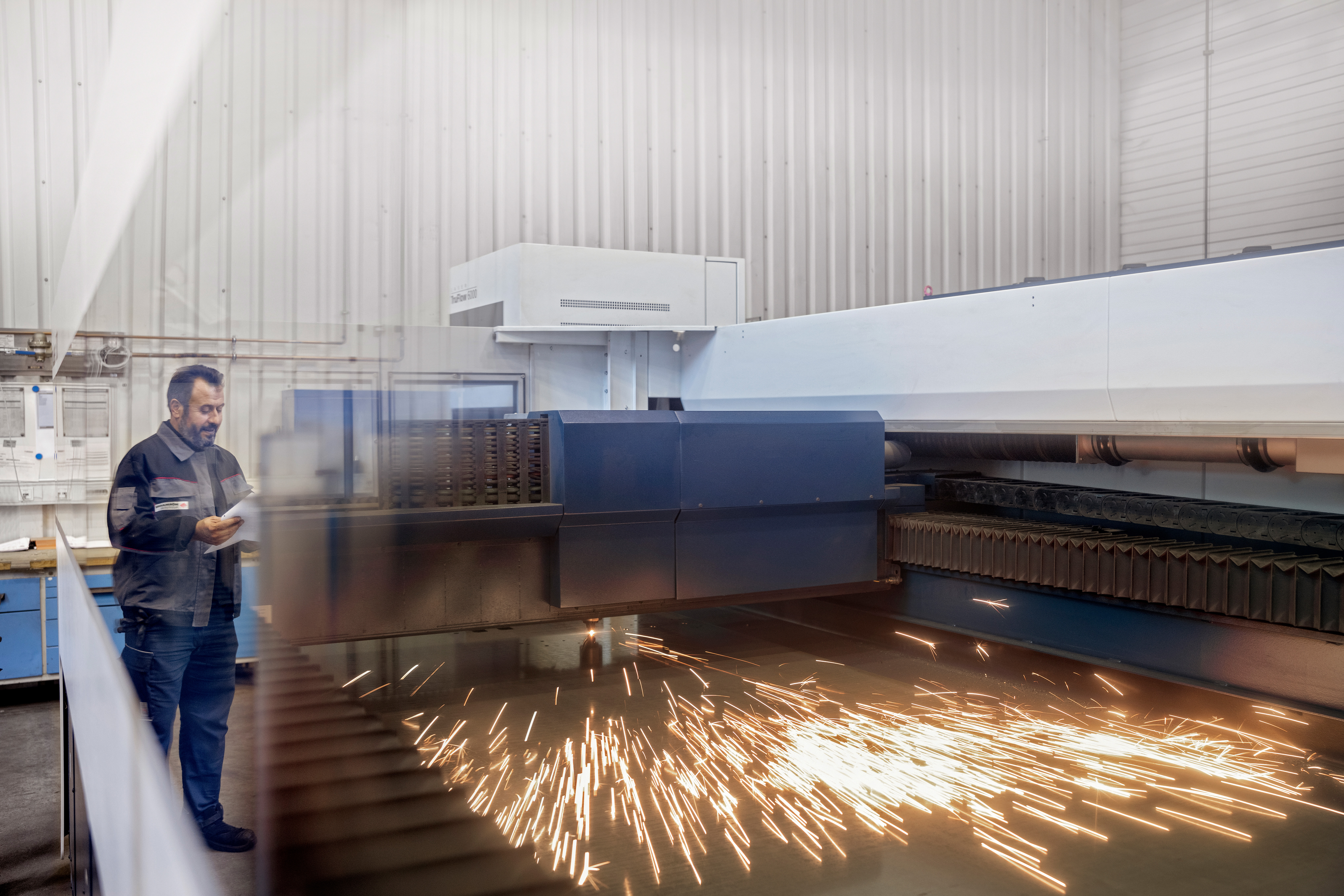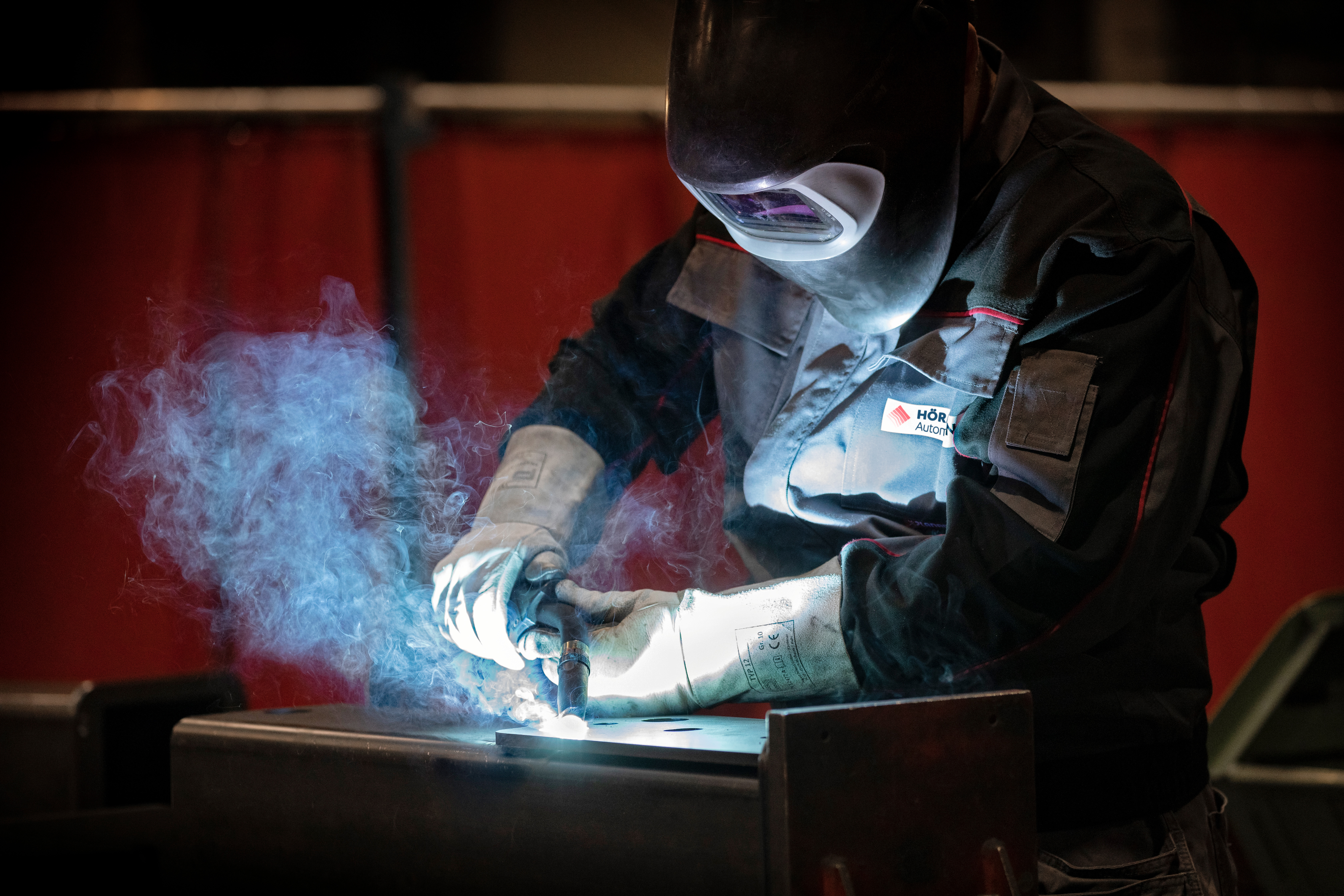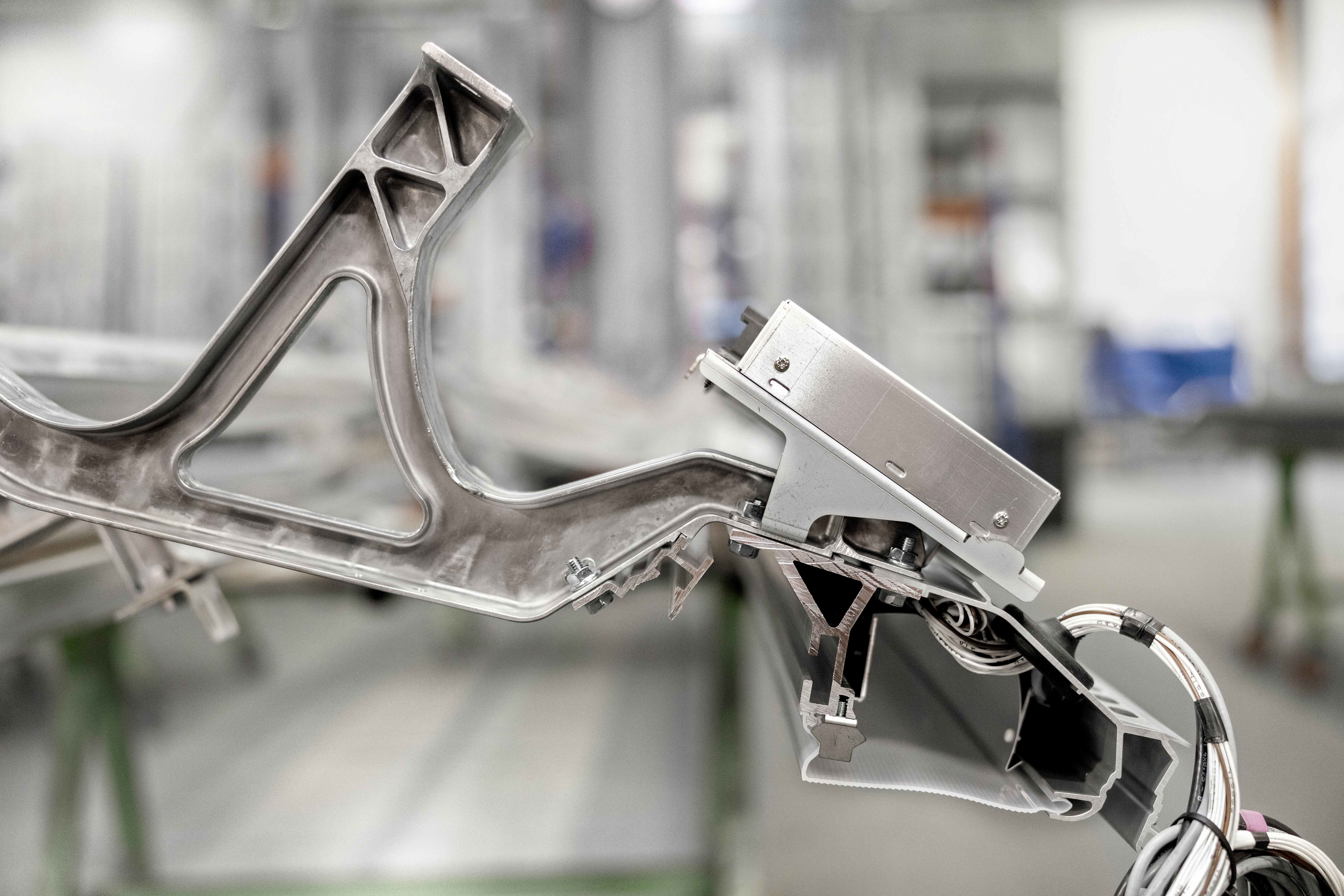 HÖRMANN Automotive Saarbrücken GmbH
Am Stahlhammer 65 
D-66121 Saarbrücken
T +49 681 81908-0 • F +49 681 81908-19
info@hoermann-kb.de
Managing Director in St. Wendel & Saarbrücken
Christian Jacob