Production and Assembly
The focus of our work is always the product requirements of our customers. We take up the challenge on a daily basis to precisely identify these requirements and create ideal technological solutions. 
We make your production processes leaner by means of a production- and assembly-compatible product design. During product development, we support you every step of the way – from samples up to series production maturity of your product. Our strength lies in achieving a production- and assembly-compatible design of customer-specific products and in professionally implementing the corresponding application development. 
We can model the production processes in advance in 3D. In this connection, we check and optimise the error-proneness of a process already during the simultaneous product development – we thus create Poka-Yoke system solutions for the products as well as a lean and robust production process. We also have all current interfaces to the digital OEM world.  
Together with you, we thus develop a concept step by step with which we continuously improve the products and processes and with which you meet the desired targets in terms of time, quality and cost. You can draw on a broad pool of services with many years of in-depth expertise: We take into account the wide variety of available production methods and realise an optimised value stream. In addition, we always include the following steps in the process chain. You benefit from a consistently lean production process that results in target-oriented resource optimisation.
We are there to lend a helping hand with our production expertise when it comes to the production-related realization of your ideas: This involves the feasibility validation, production-related product optimisation, tool design and implementation, prototyping and transfer to series production. A consistent CAE chain supports simultaneous engineering and ensures close and coordinated project execution.
Our assembly expertise ranges from assuming the overall responsibility to supply chain management to responsibility for quality control. We are happy to take over responsibility for the assembly of complex systems and modules and their demand-based delivery in the desired takt time (e.g. JIT and JIS). We thus accompany you as a partner every step of the way from the idea to production to the finished product.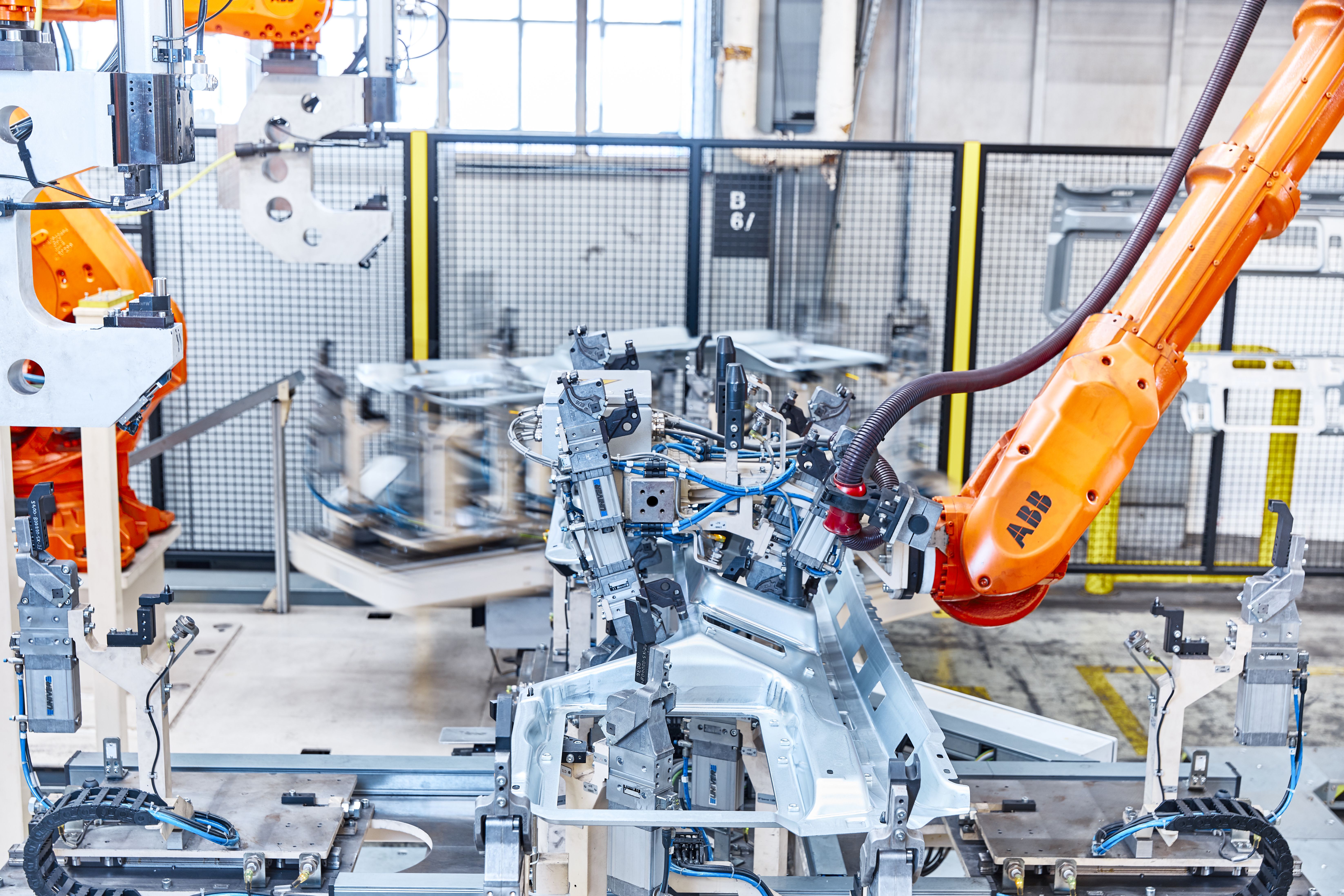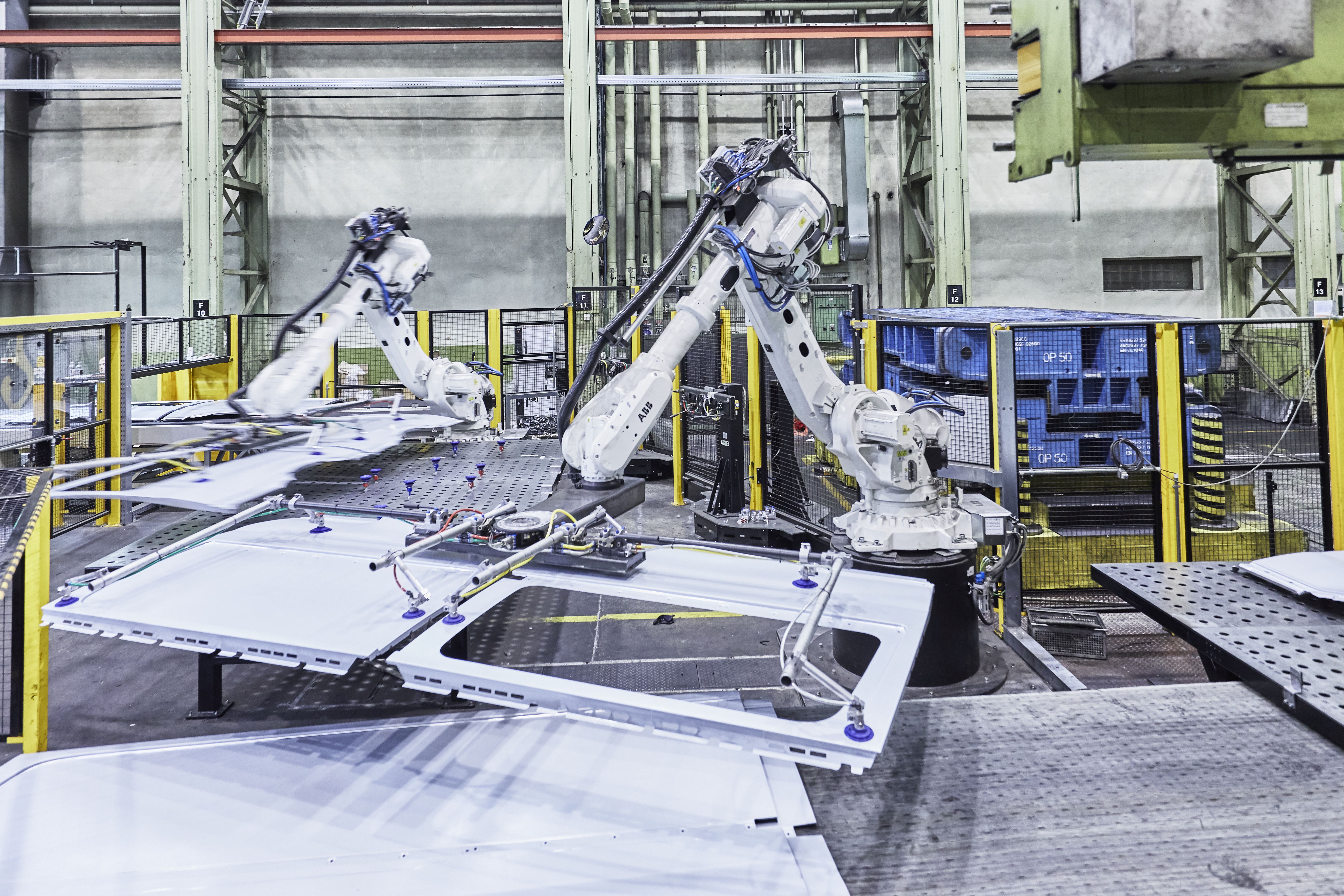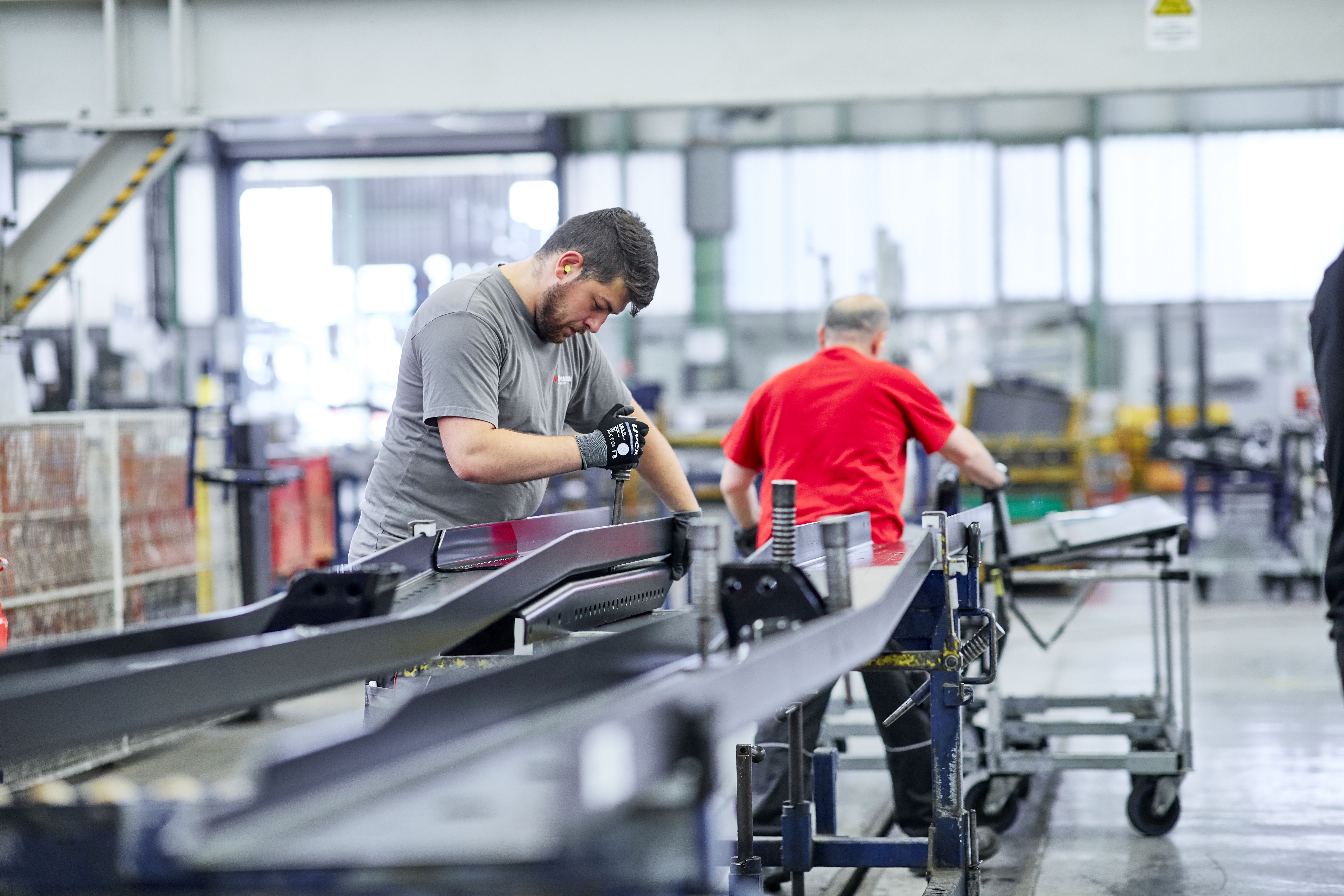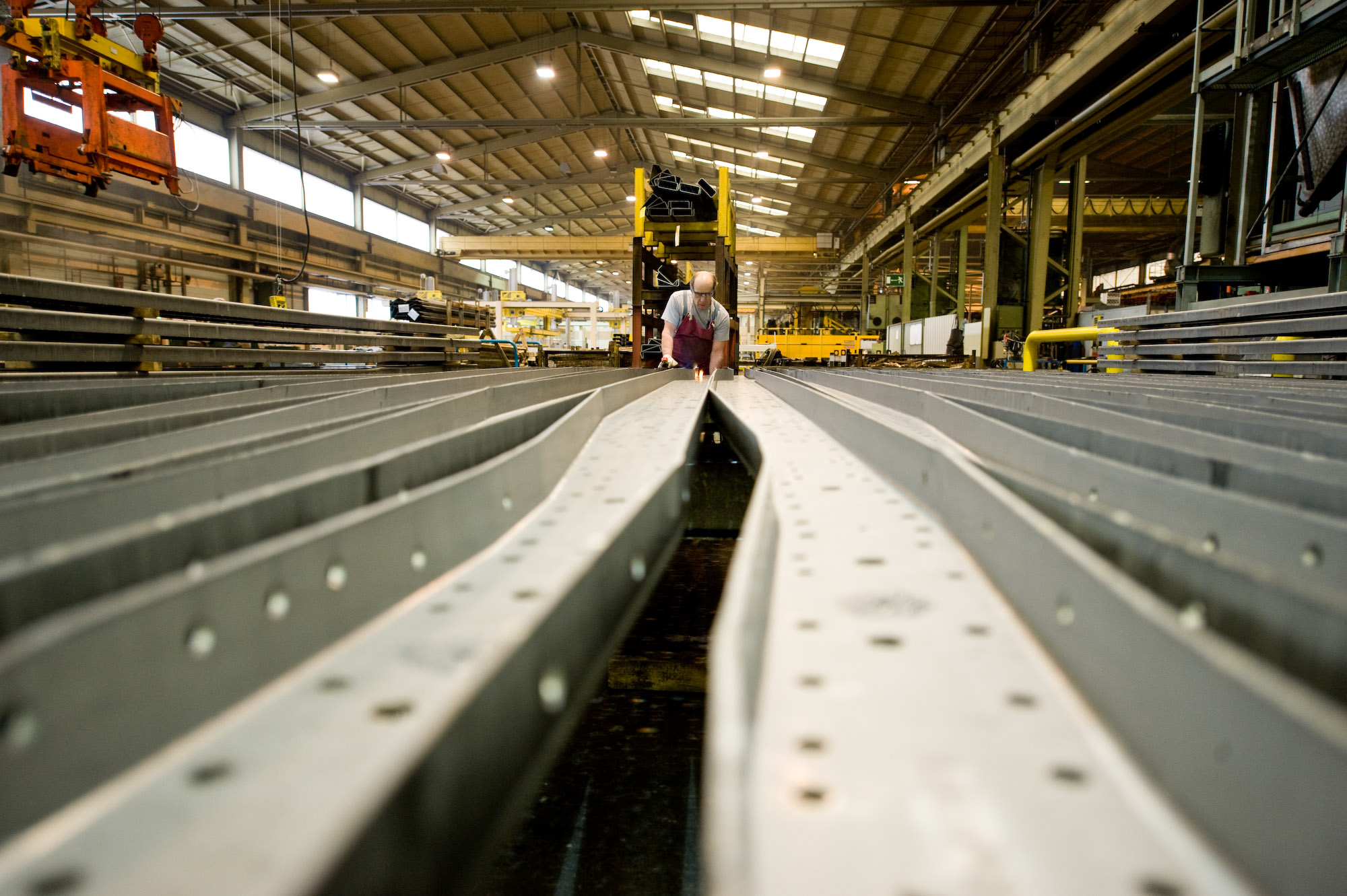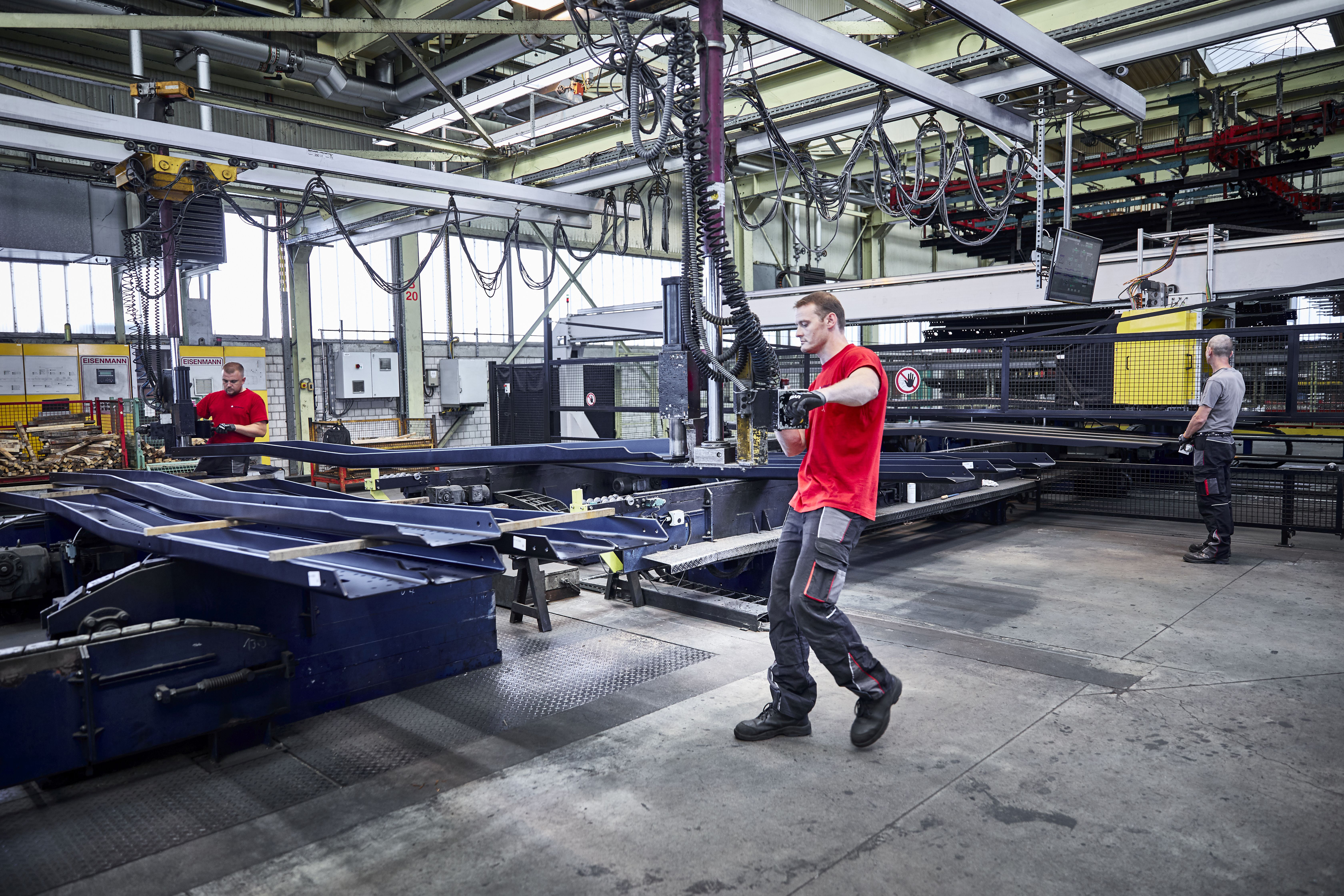 Forming

 
Sheet-metal working
We process fine sheets in accordance with EN 10143 and EN 10131 to a max. thickness of 3 mm, as well as thick plates with the material grade of QStE 700 TM to a max. thickness of 15 mm. Delivery takes place via truck or railway wagon, the unit weights of the coils can be up to 30 tonnes.
The systems used at our company for material preparation include the following:
Uncoiling and cutting-to-length line up to max. 1,550 mm wide with precision straightening system, 12 m guillotine shears, magnetic lifting devices, CNC die-cutting system and roller conveyors for thick plates 

Coil line with max. blank size 2,050 x 3,700 mm for thin sheets 

Blank cutting centre with 2 lasers of 4.4 kW each, combined plasma cutting and CNC die-cutting, brushing/shot-blast systems and slitting shears
Press systems
In the Fine Sheet area, production takes place on two fully automated press lines with max. blank dimensions of 2,400 x 4,000 mm and max. 6 tools. The following are available in the Thick Plate area: Two press lines from 4,000 to 12,000 kN, one multiple-die press with 30,000 kN, a bending machine with 4,000 kN and 4,000 mm long and two presses with 50,000 kN.
Roll forming
The following systems are available in a coordinated production system for the production method known as roll forming:
Integrated roll former with reel and straightening device 

CNC die-cutting systems 

Flame cutting robots for contour cuts 

Bending systems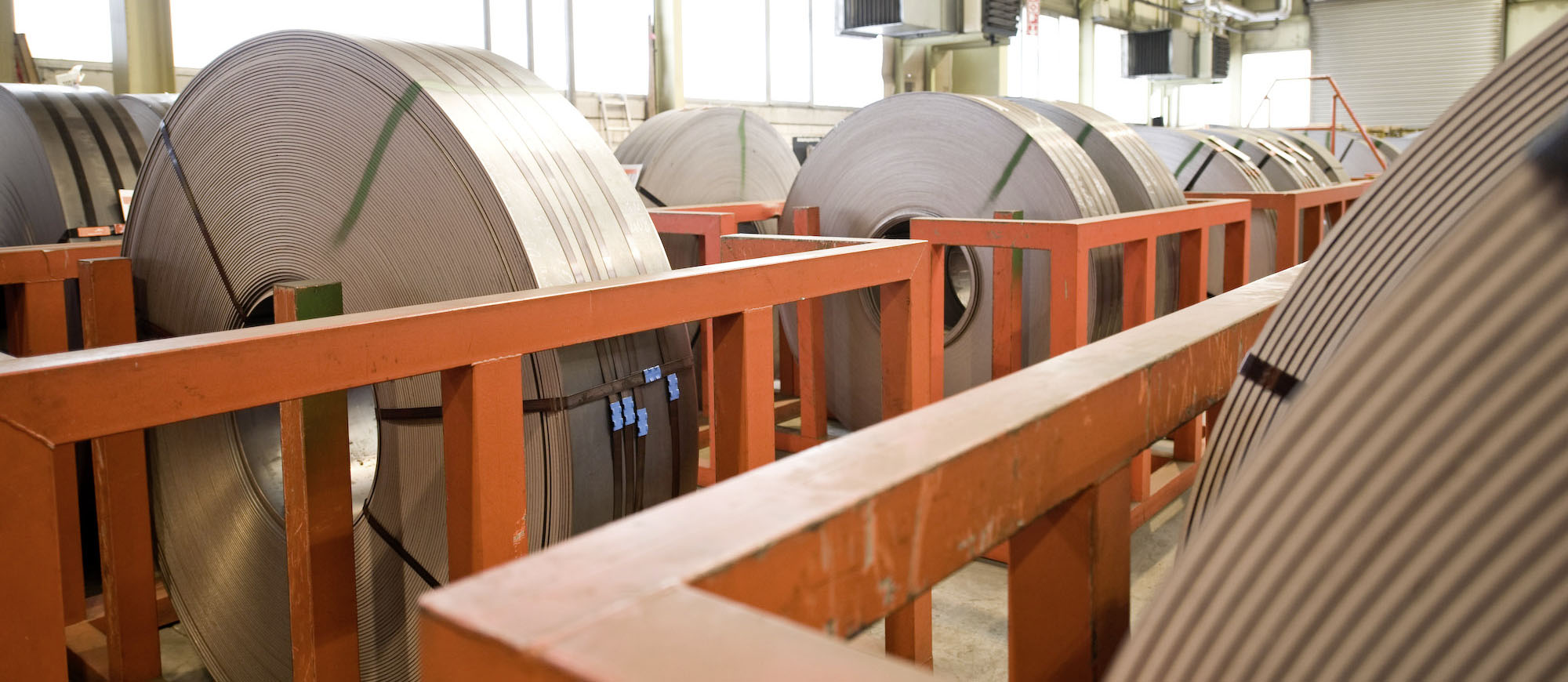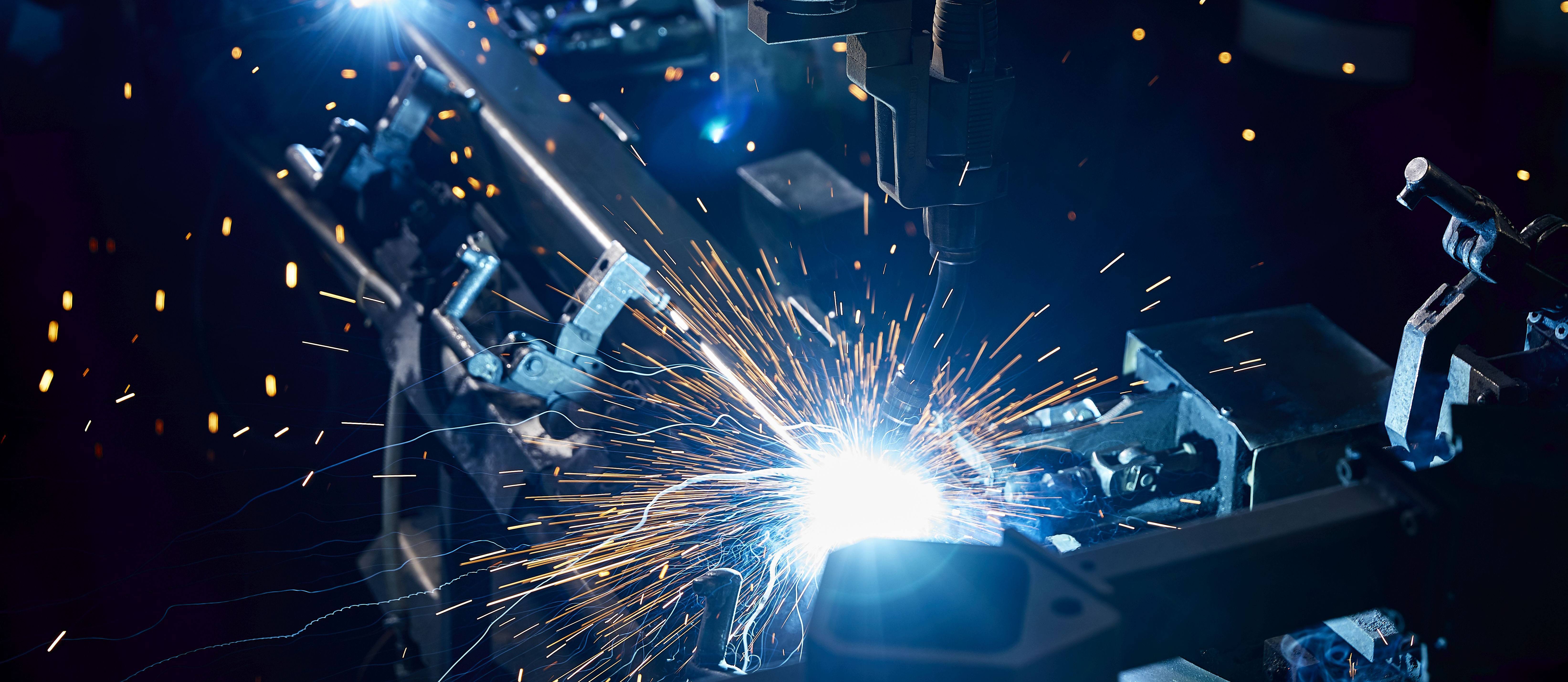 Joining 
Welding
Sustainable and economic production as well as state-of-the-art design principles for safer, more comfortable and more environmentally friendly vehicles necessitate continuous innovations in welding technology. For this reason, a total of 15 state-of-the-art welding robots with rotary and tilting tables (MAG welding) are used at our locations in Gustavsburg and Banovce (Slovakia), for example. The robots are programmed in a project-related manner by our specialists. Spot-welding tongs and projection welding units with a nominal output of 400 kVA are available at table-top workstations. Workpieces with a max. length of 3,000 mm, a max. width of 1,600 mm and a max. weight of 500 kg are processed. 
Adhesive bonding
The use of adhesives in current and future vehicle manufacturing is indispensable. It is the only way to join state-of-the-art structural elements to form lightweight sandwich constructions. We have the expertise and plant technology to produce sophisticated bonded joints in perfect quality.
Riveting
For positive connections with high- and ultrahigh-strength steels, we use hydraulic riveting systems for cold riveting using rivets with a diameter of 10 to 14 mm.
Welded Assemblies

 
The trend in recent years has shown that our customers are increasingly interested in purchasing pre-welded assemblies instead of just single parts. As a result, we deliver both manually and robot-welded assemblies, such as outer skin panels for harvesting machines or steel bumpers for trucks. Today we also already deliver the basic pressed parts for the production of cabs for harvesting machines and tractors. 
Our range of services covers the following:
Development and planning

Prototyping

Welding, riveting, adhesive bonding, edging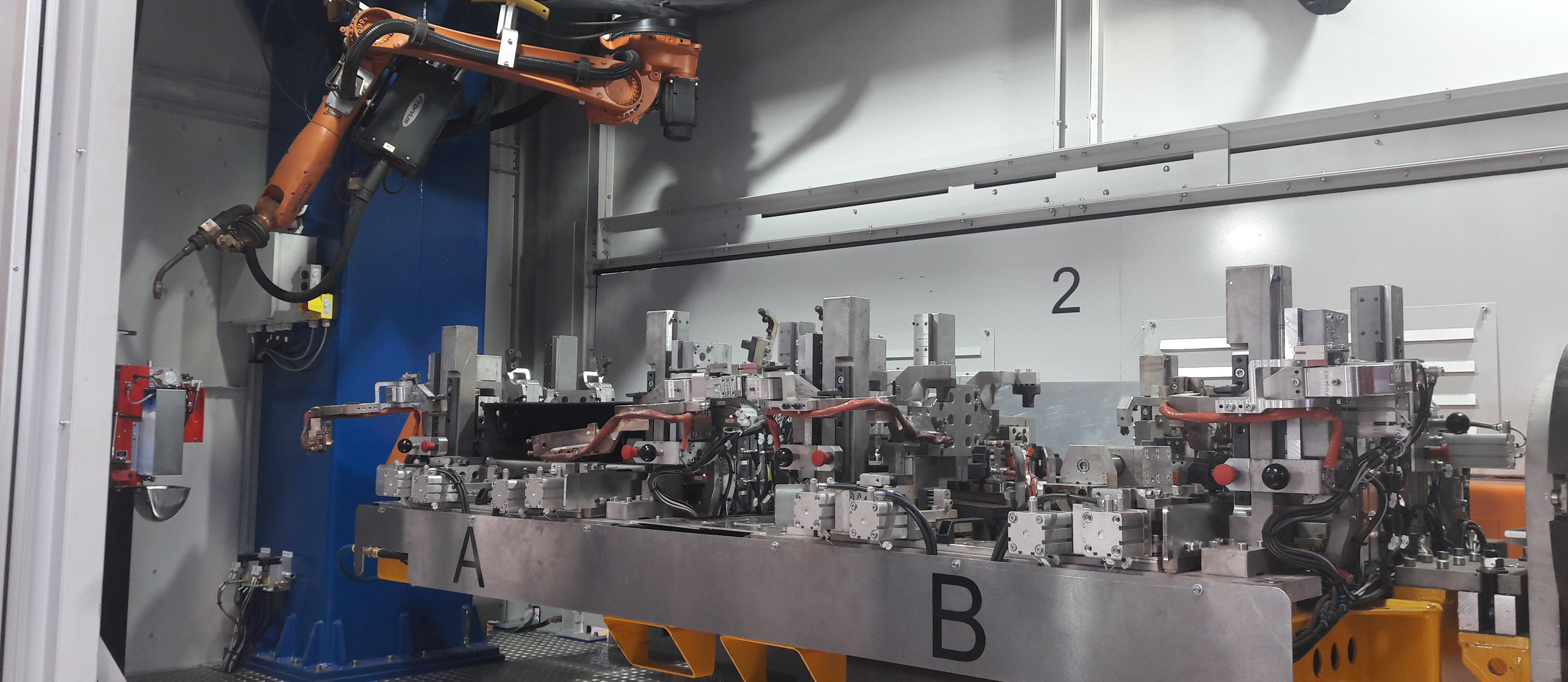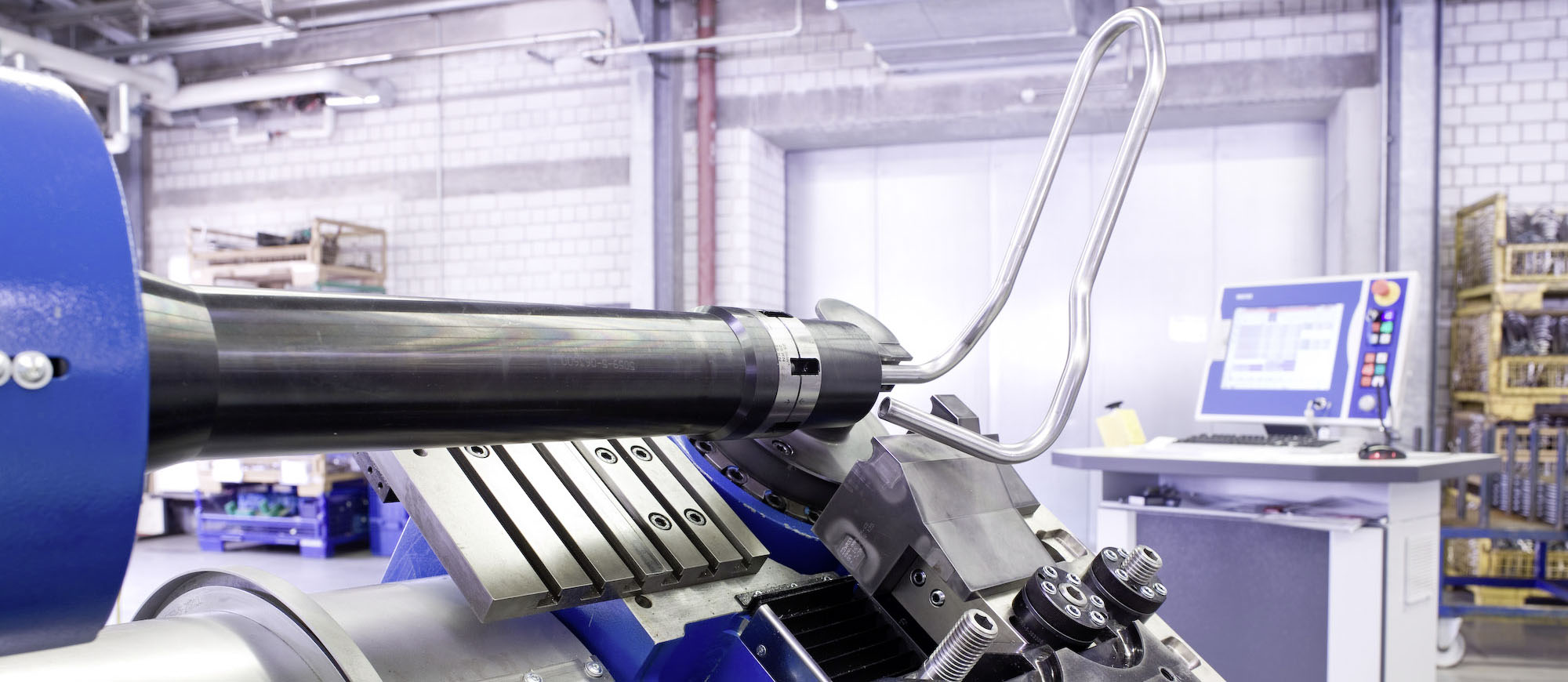 Assembly Production
In the Assembly Production area, we cover the entire value-added chain for mechanical and mechatronic assemblies: Our services comprise all joining and machining production processes, final assembly, packaging and delivery. This also includes all upstream and downstream steps in the process chain and their control, such as procurement, MRP, control of the value chain and transport. Production is realized on largely automated and material-flow-controlled systems. Our expertise comprises all joining methods and machining such as welding, pressing, adhesive bonding, lathing, milling, screwdriving, riveting, bracketing, clipping, clinching etc. Thanks to this comprehensive technology portfolio with all established processing methods, we also meet complex requirements, such as assemblies with mechanical, electronic, pneumatic or hydraulic component parts.
3D measuring machines and optical measuring systems allow us to make high-precision measurements. In addition, we can carry out microsection investigations and microscopical analyses in our laboratory. Together with certified production processes, we thus guarantee you optimal quality results. All relevant component parts can be traced in a data-based manner. Complete documentation of the individual process steps is thus guaranteed. We take on medium to large order volumes with a series-production character and also serve niche markets with these order sizes. Each production and assembly process is set up and designed in a customised manner. Processes can be tested and modelled in advance as a 3D model. Furthermore, we have in-depth development expertise and can support you in optimising your cost structure by means of a production- and assembly-compatible product design. 
Our range of services covers the following:
Product and process development

Supplier selection and sourcing

Product realisation process and project management

Production, assembly, packaging and transport

MRP and procurement

Sampling

Change management

Complaint processing

Supplier management and development

Transport coordination for inbound and outbound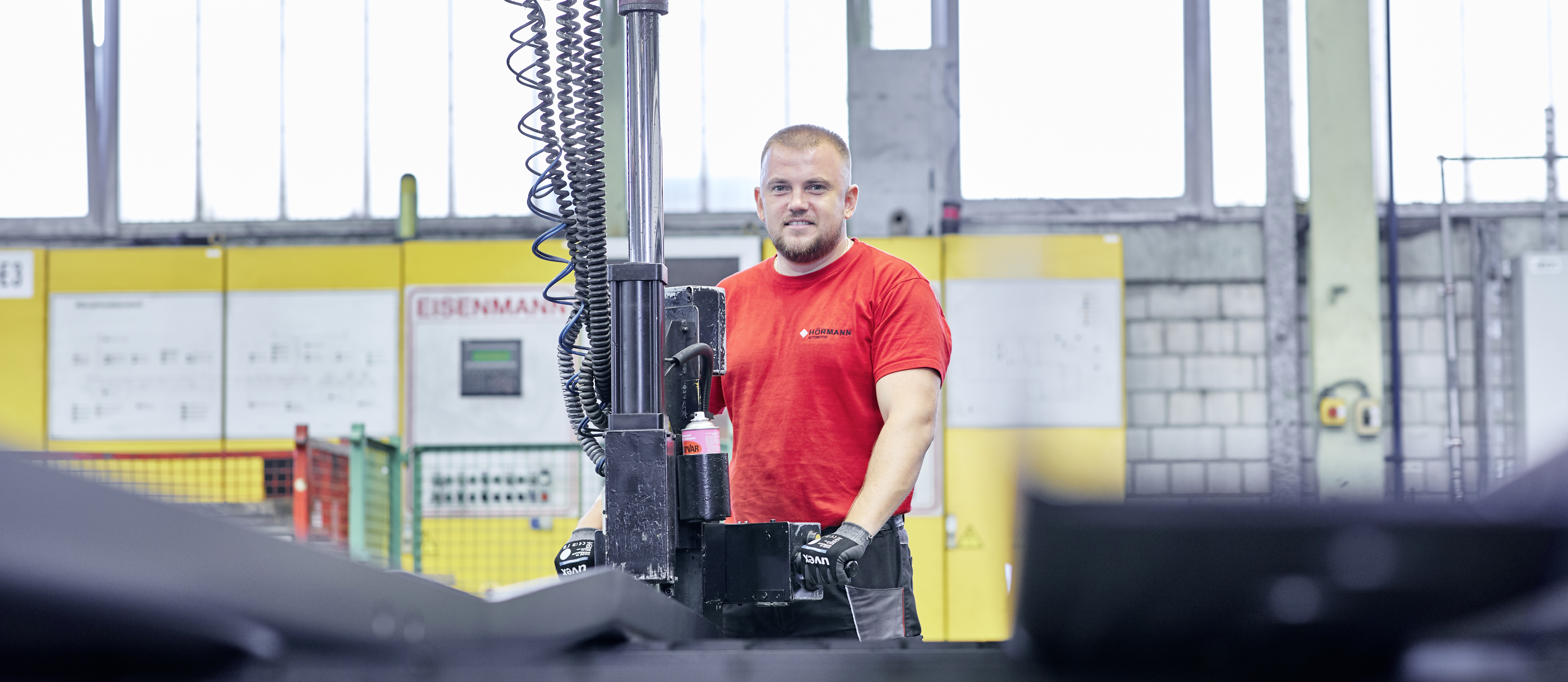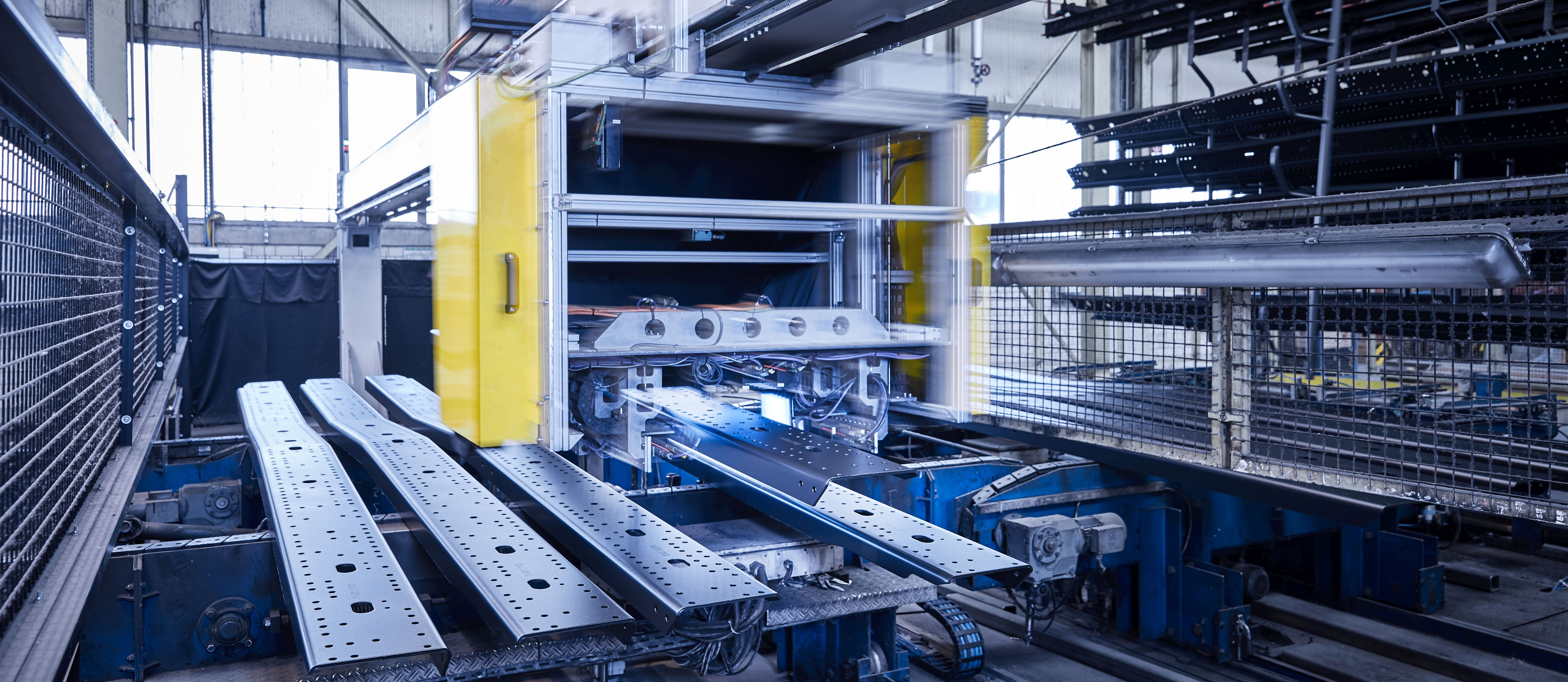 Coating 
Cathodic dip painting
To ensure the quality and durability of our products, we have implemented customized surface technologies such as cathodic dip painting. Our systems are designed for coating complex workpieces with different layer thicknesses.
Topcoat
The topcoat film of a chassis is what gives it its colour; this coating also has weather- and chemical-resistant properties. At HÖRMANN Automotive, topcoats with liquid paint material are applied in automated application zones.
 

Small parts

Long parts

Max. usable size of workpiece carrier:

W = 1,000 mm

D = 1,200 mm

L = 11,800 mm

W = 400 mm

D = 2,400 mm

Suspension load

Max. 400 kg per suspension

Max. 1,600 kg per suspension
Pulverbeschichtung
Alternativ zur Nasslackierung kann auch das kostengünstigere Pulverbeschichtungsverfahren in vielen Anwendungen die qualitativen Anforderungen unserer Kunden vollumfänglich erfüllen. Unsere Anlagen konservieren in Stahl oder Aluminium ausgeführte komplexe Teile automatisch oder manuell. Ob ein- oder mehrlagig aber auch im Dublex-Verfahren erhalten die Kunden erstklassige Qualität auch als Lohnbeschichter.
Max. nutzbare Größe des Warenträgers:     
L = 2.700mm x H = 2.000mm x B = 1.300mm
Max. Anhängelast:       
500kg pro Laufwagen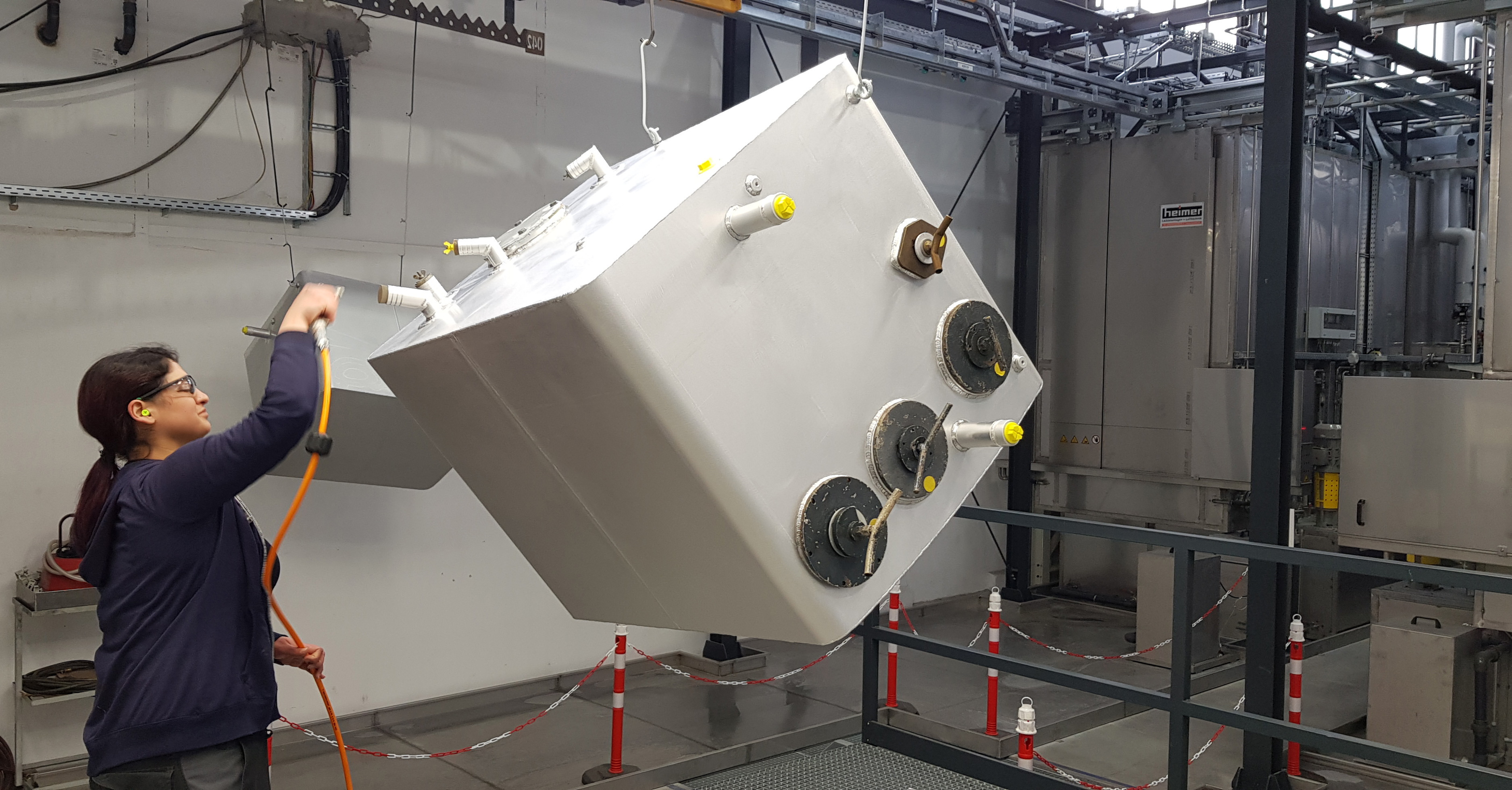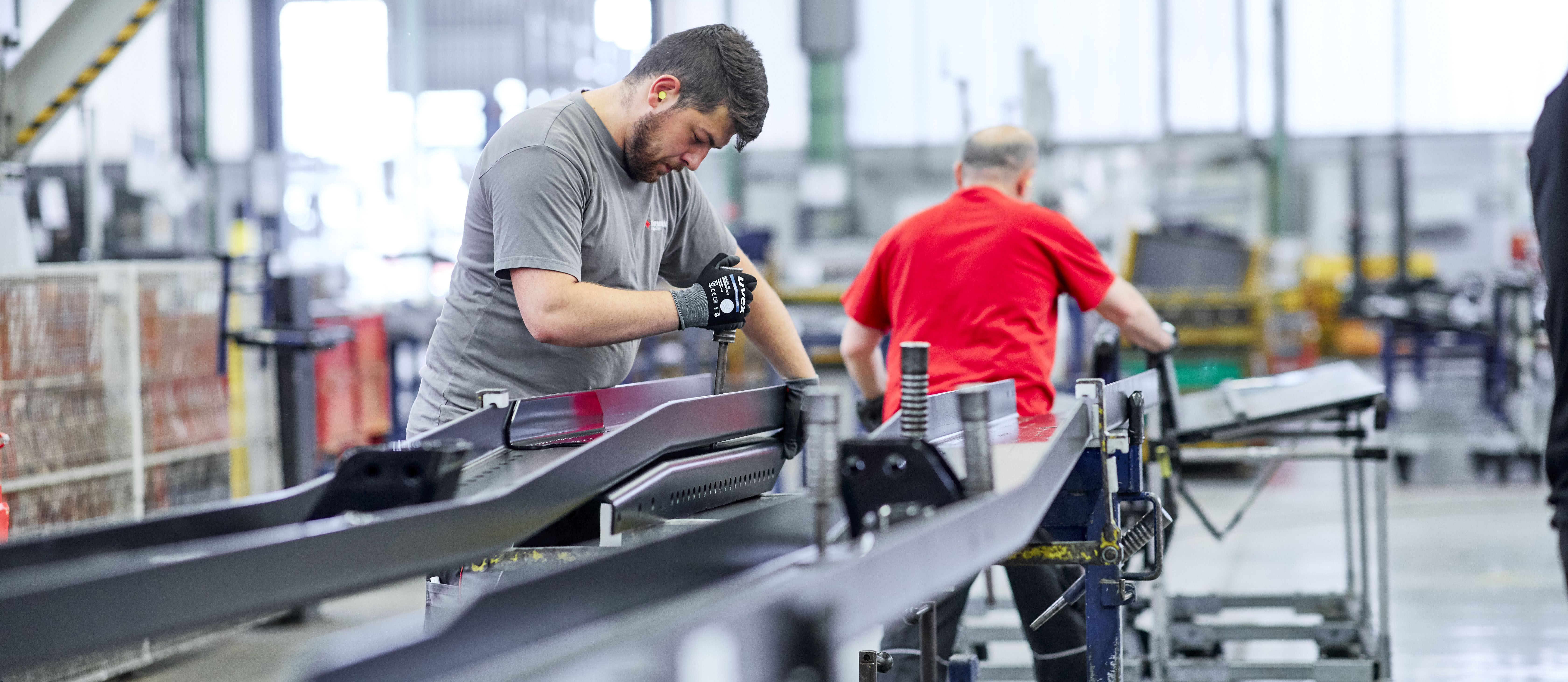 Pre-Assembly 
We support the continually increasing focus of our customers on their core competencies at the end of our process chain via the realisation of pre-assemblies both of individual components or modules and of complete systems, such as chassis frames for heavy-duty trucks. In this connection, we also offer consulting services and the performance of intelligent logistical processes as well as packaging and transport management in addition to pure assembly competence.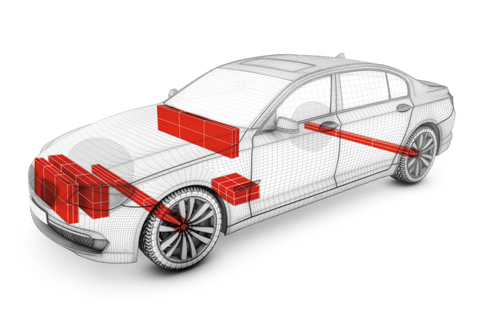 Assembly and Sequencing
Thanks to our many years of experience in the assembly and sequencing of modules and systems in the automotive sector, we are able to offer every customer a concept tailored to meet their requirements. In addition to customer-oriented process planning and the overall schedule coordination, this also includes the planning, realisation and ongoing monitoring of the entire supply chain. Our concepts range from large-volume assembly scopes with a corresponding degree of complexity and a large number of variants that we produce in a highly efficient manner with a corresponding degree of automation, to projects with low volumes that we produce in a demand-based manner in production cells with low investment requirements. Pure sequencing of component parts as what it known as a "carset" is of course also possible. Our ppm figures are the benchmark in the sector. The wide range of modules extends from pedals and pedal assemblies to cooling modules, centre consoles, roll bars to system carriers and other module scopes.
Our range of services covers the following:
Process planning

Investment for the required systems and tools

Realisation in accordance with APQP and PPAP/PPF incl. sample processing

Procurement of components (alternatively provided by customer)

MRP for purchased parts

Transport coordination for all incoming goods

Assembly of offer scope

Monitoring of supply chain, supplier management, supplier development

Change management for components and systems

Delivery of goods in accordance with delivery release order(s), JIS, JIT