Development
From the idea up to series production: As a supplier to the commercial vehicle, agricultural machinery and construction machinery industries, HÖRMANN Automotive rises every day to the challenge of industrialising new tools and processes for the production of your component parts. Efficient and target-oriented project management helps to comply with the targets in terms of cost and time and to optimally support customers over the course of their product creation. To achieve this, we rely on the digitalisation of the product creation process to the greatest possible extent, in particular with regard to the validation and optimisation of series-production processes. By being involved in the early product development phase in particular, we can leverage our technological expertise to ensure an optimal design of the component parts against the background of costs and technological feasibility. For this purpose, we utilise a broad network of group-internal competencies, external service providers and universities.
We provide support to our customers during their development projects for much of the product creation process:
Technology Development

Component and Method Development

Project Management
The close interlinking of these core topics offers the customer decisive advantages: We are thus able to incorporate our highly developed technological and methodological expertise into product development at an early stage and to adjust it to meet current production restrictions. At the same time, it allows us to design component parts in a targeted manner for a specific forming method and to thus reconcile feasibility, desired component design and optimal production costs.
At the same time, our technological specialisation allows us to optimise customer ideas against the background of existing and new production processes.
We stand out due to the close interlinking between the technology, method and process development and offer the customer reliability in the entire product creation process.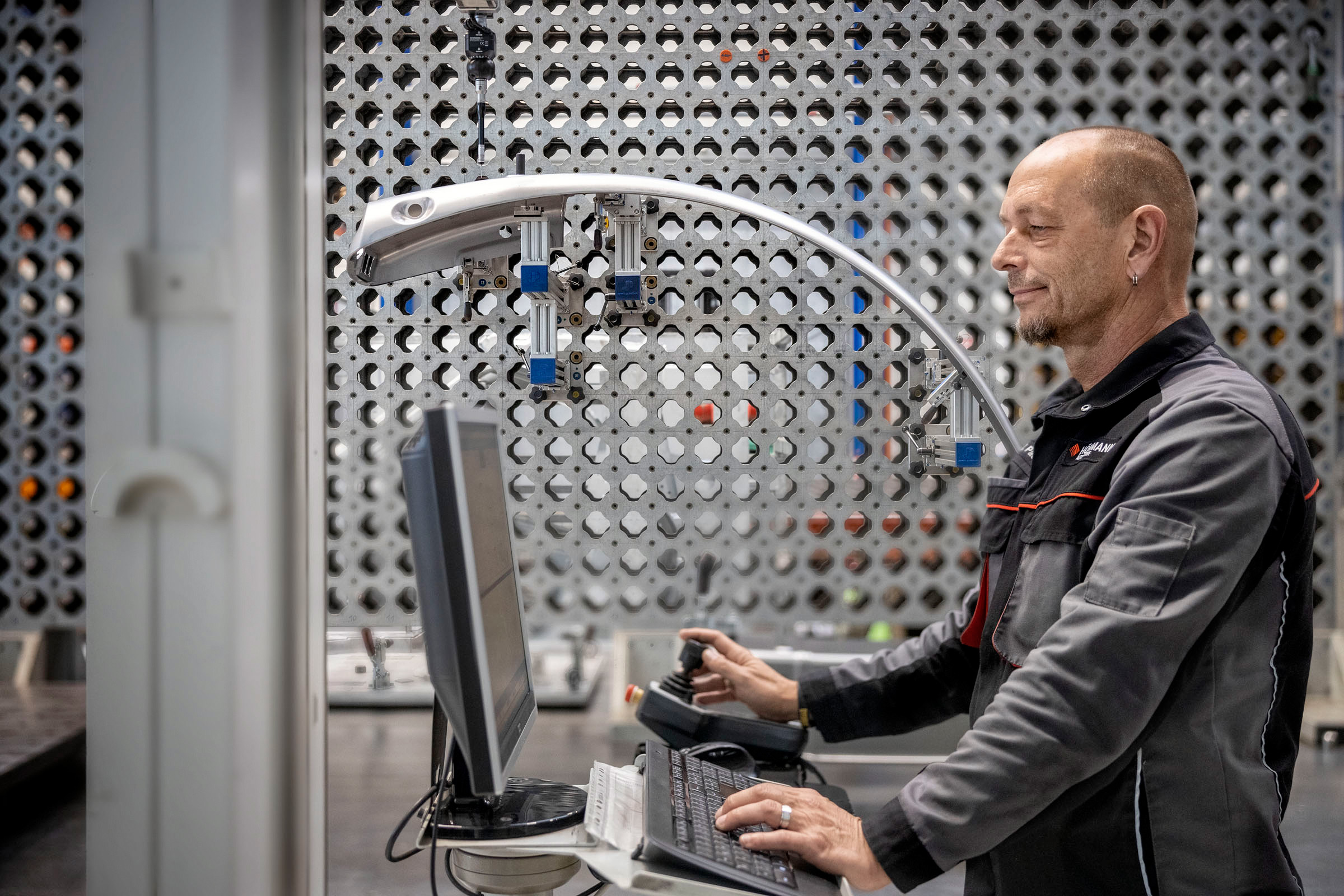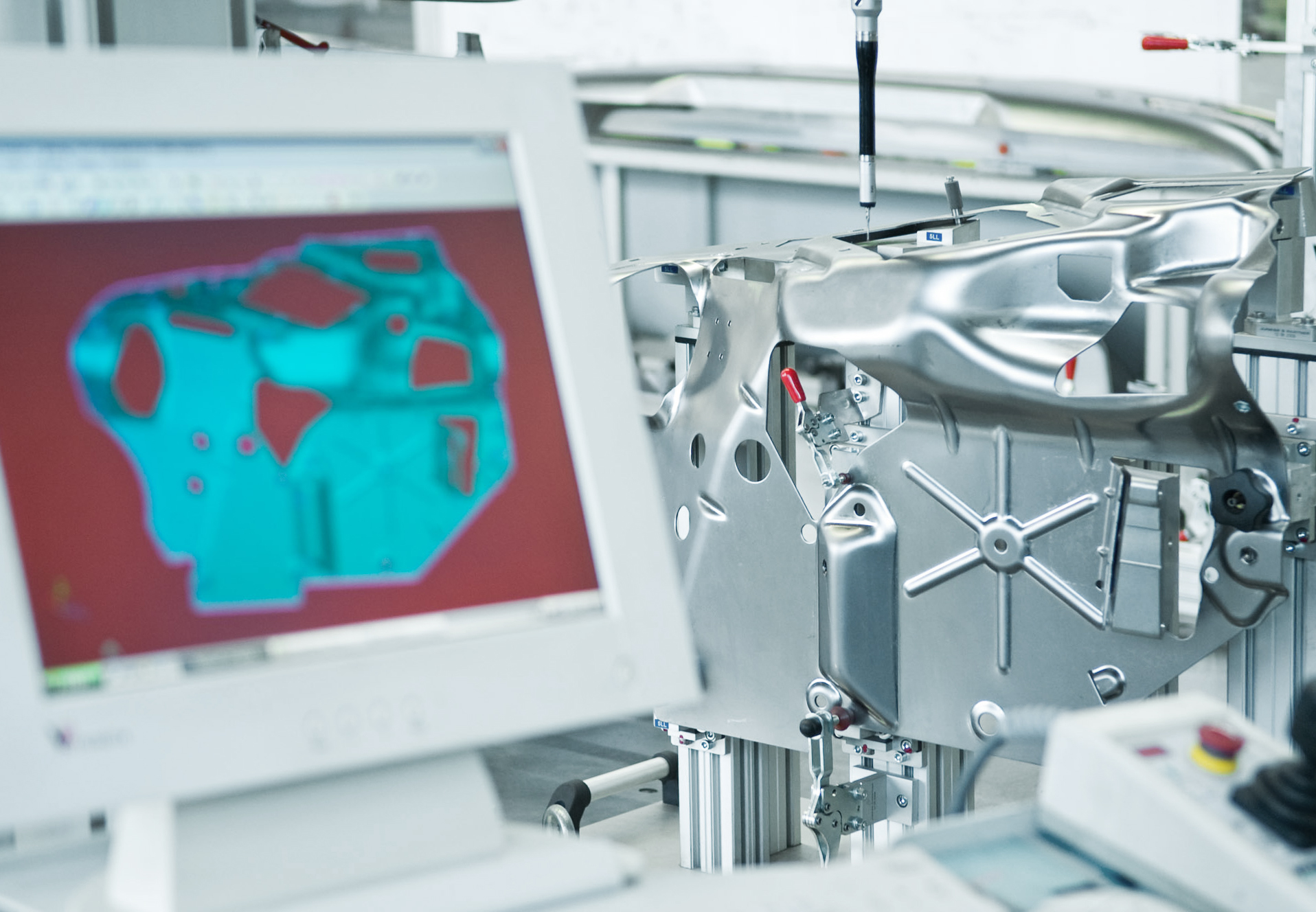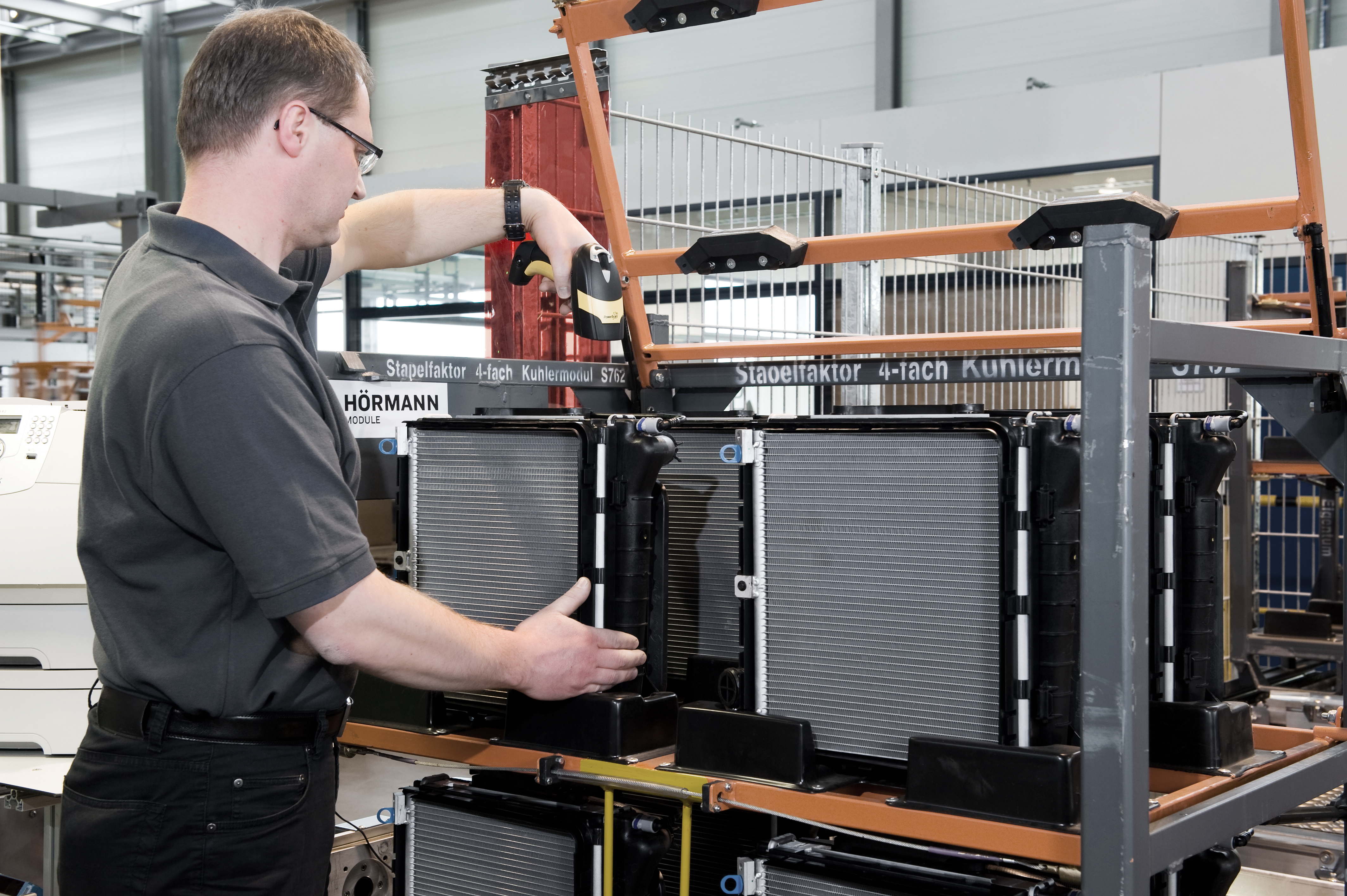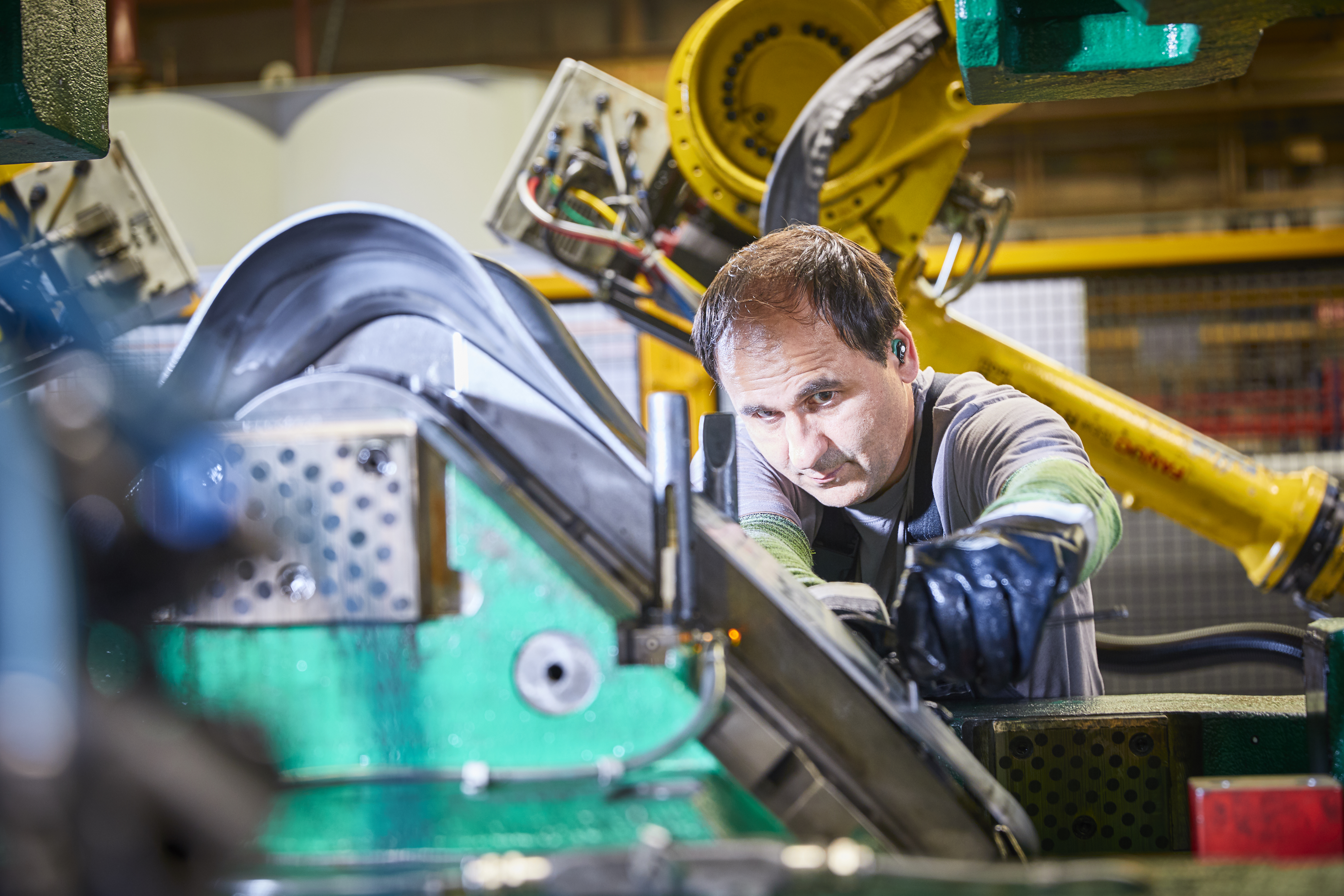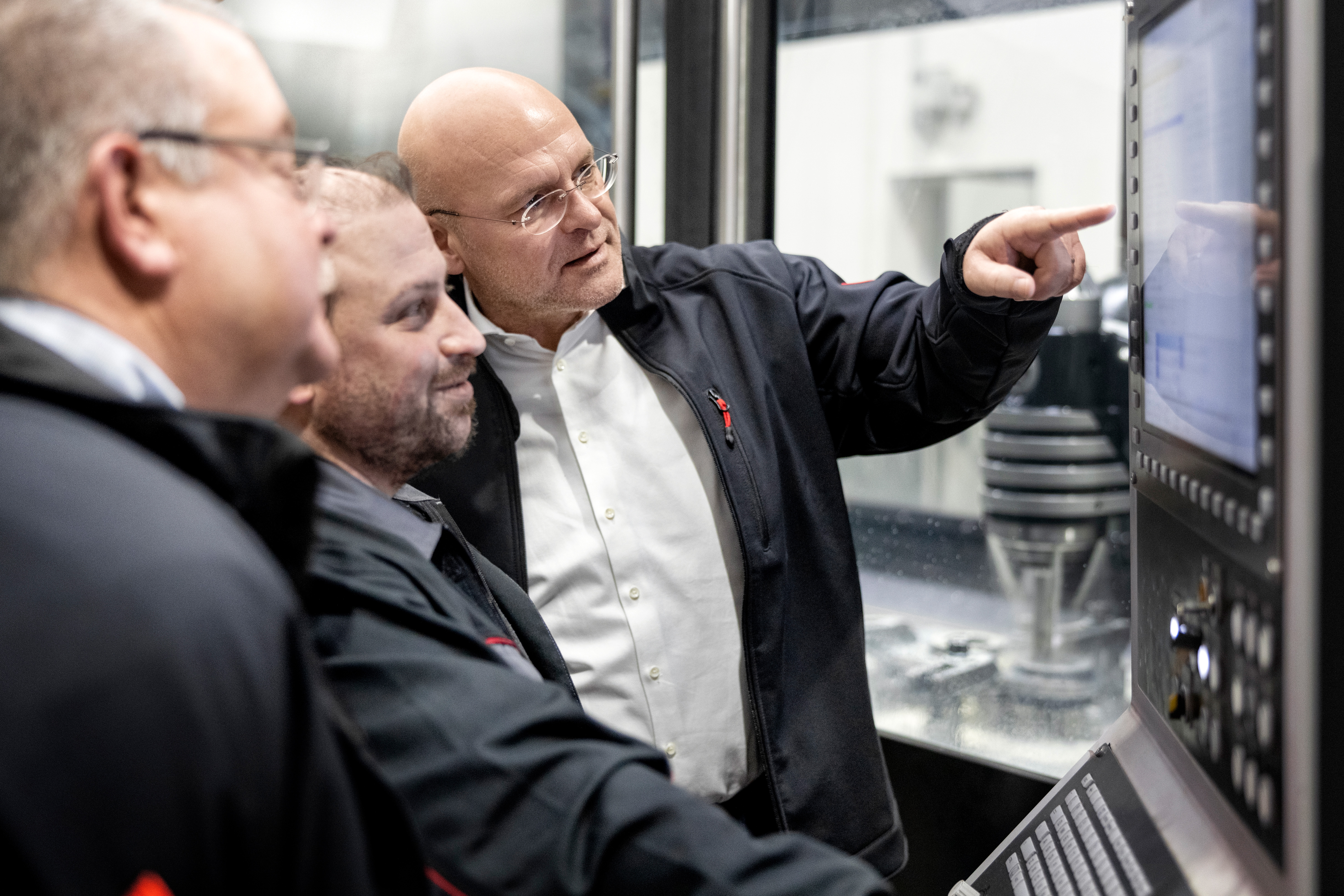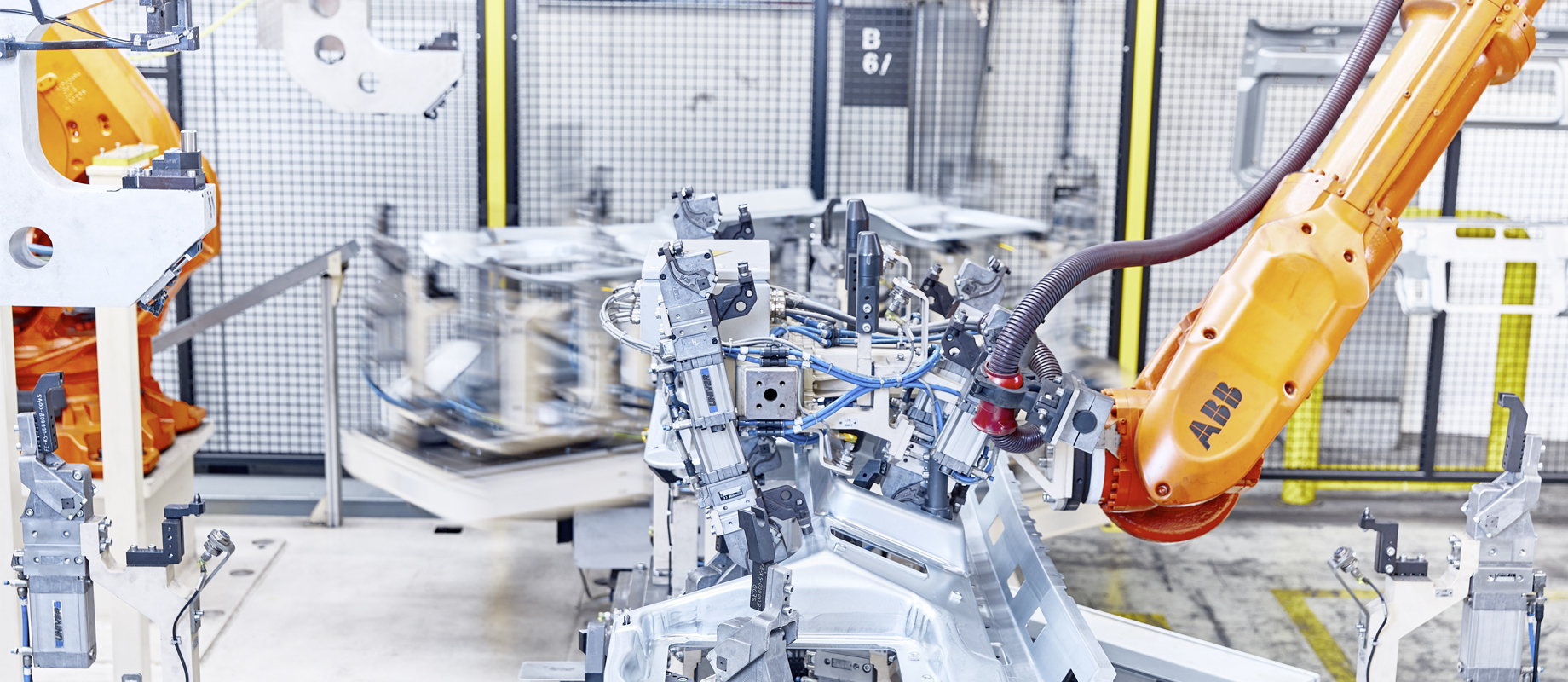 1. Technology Development
We support you in the realisation of your products via targeted enhancement of our technologies. For this purpose, we rely on the broad range of technologies covered by our locations and on technological innovations from our advanced product development. Decisive drivers here are the processing of lightweight materials, process integration and cost effectiveness. We achieve this by working in an ecosystem consisting of suppliers and universities by means of which our technologies undergo permanent enhancement.
2. Component and Method Development
Based on our technological expertise, we are able to take over the component design and development for you to meet your specific requirements. To do this, we also draw on the group-internal synergies of HÖRMANN Vehicle Engineering, which provides consistent CAE chains and expertise in the area of component design and analysis.
As part of development, we take into account production-related restrictions and potential savings or improvements in order to optimise your product and the underlying process both with regard to costs and feasibility. We can thus plan the quality you request.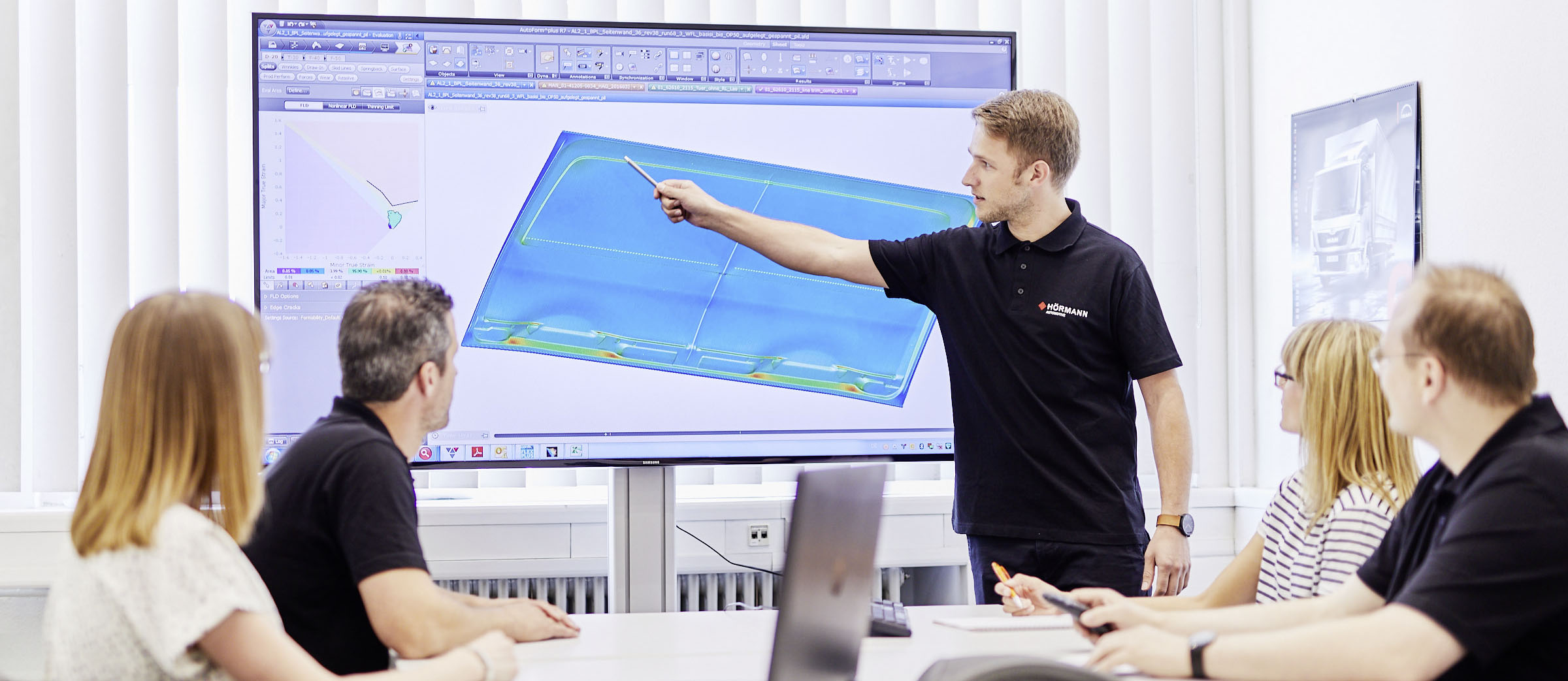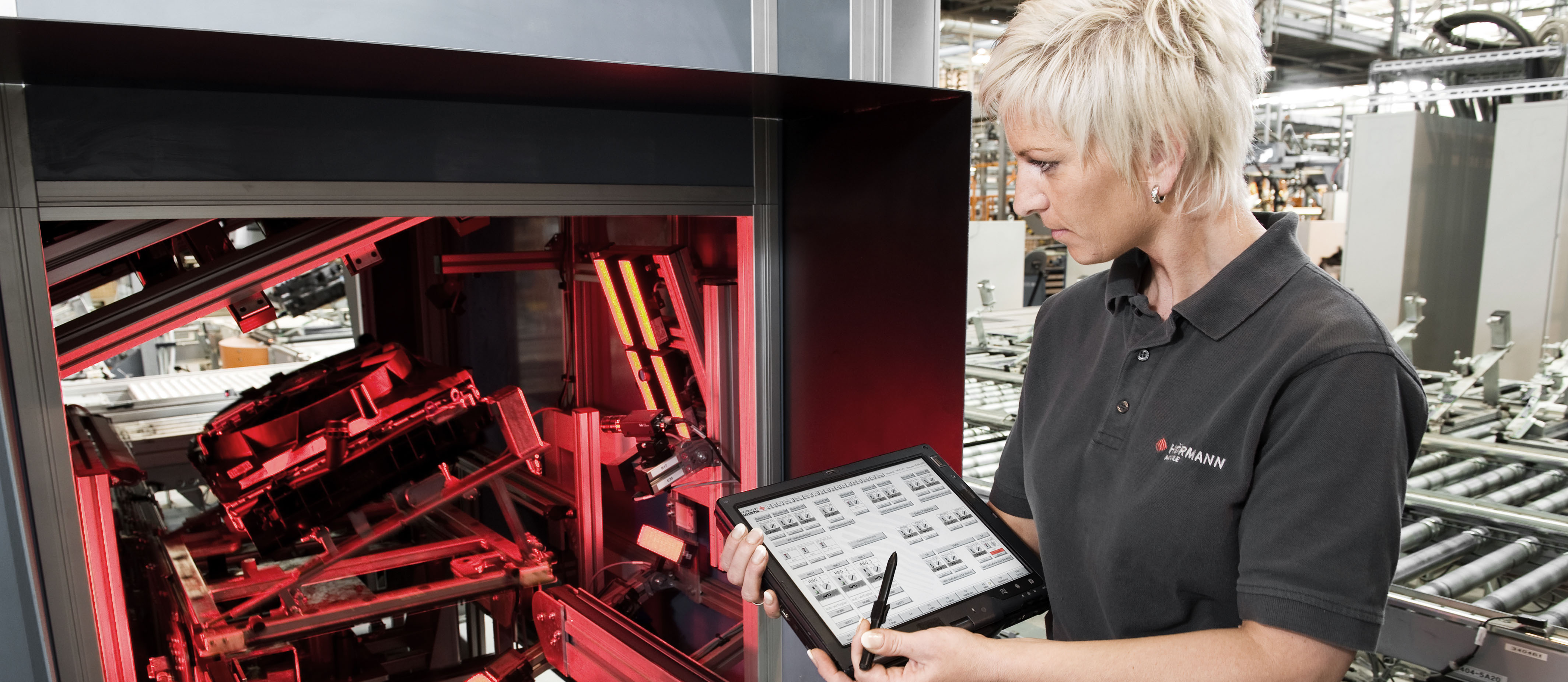 3. Project Management
Based on the desired component design and the technological process design, we take over component realisation and the associated project management for you up to and including series production.
To do this, we draw on our own resources for tool design and our own toolmaker's shops as well as on an extensive international network of service providers and toolmakers. Based on our technological and methodological expertise, we guarantee the originally planned quality.